Last Friday (13/11/09) was a National Day Celebration of Japan organized by Fukuoka-Malaysia Friendship Association. This celebration was held at the 4th floor ballroom of New Otani Hotel, Hakata, Fukoka, Japan starting from 6 p.m to 8 p.m.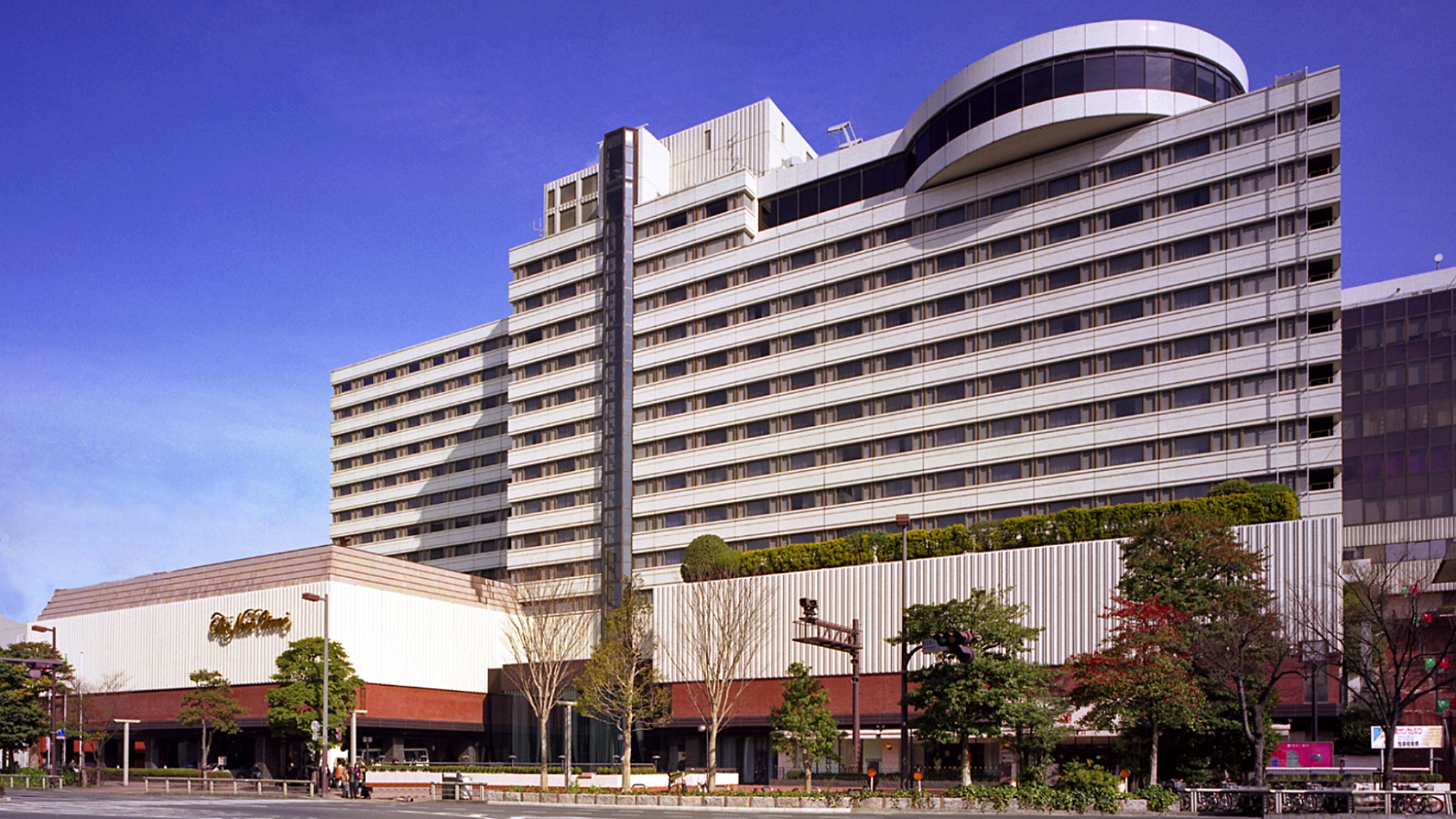 (outside view of Hotel New Otani, Hakata)
Since I went to the hotel from the campus, I asked hubby to pick me up at the Hakata Station before proceeding to the hotel. As we were already late, I decided to get dressed and changed my t-shirt outfit to those batik outfit in the car while hubby was driving. Luckily the weather was cold so I can just wear the t-shirt and my legging pant inside those kebaya batik.

It was just a simple yet formal celebration where Malaysian Ambassador in Japan and his wife were among the VIP guest on that evening. There were two performances performed on that day by the
makcik2
Japanese and also by the
anak2 bujang
Malaysia. Those makcik2 was singing an old piece of Japanese songs while the anak2 bujang performed 2 songs .
.tapi I tak tahu tajuk lagu2 tu since agak oldies gak lagu nya.
(persembahan dari makcik2 Jepun)


(persembahan dari anak2 bujang Malaysia)
(to watch the video of the performance, click here)
The audience enjoy the show so much that even the Datin asked me about those anak2 bujang, bukan nak buat menantu tapi nak jemput untuk buat performance lagi di masa hadapan. Wah, ada can nak jadi famous diorang nih, terus I promote sorang2..merasalah I berangan kejap jadi manager cum PRO tak bertauliah bagi band anak2 bujang nih ngeeeeeee.

(top left: ijat, fahmi, syamim || bottom left : sidqi, hassan, paan)
*siapa2 berminat nak wat calon, contact I dgn kadar segera ngeeee)
The food was superb but I didn't really have time to try all the variety of foods served as I have to take turns with hubby to carry baby SN as he was sleeping. Luckily we bring the carrier to the ballroom, thus I can still enjoy the dinner while baby SN can still sleep soundlessly.

As usual, we Malaysians enjoy taking picture so much sampai I noticed one of the Banquet BQT waiters was a bit pissed off tunggu kitorang balik muahahahaha. We left the place when one of the waiter told us that they need to tidy up the ballroom..ngeeee.

(tetamu2 yang memeriahkan majlis)
(last posing dengan Amir sebab dia dah habis study dan pulang ke tanahair hari ini)
Psssstttt

:

sesekali dapat makan free kat hotel, mestilah nak posing lama2 sikit. kalau bukan sbb sambutan ni, tak merasalah nk masuk hotel kat Jepun ni kot...tsk3x.