When I read the news about children being abused as well as when I watched a video showing how bad some kids was treated by an evil human (which don't deserved to be called as 'human'), it hurt my heart so much to not be able to do anything to help the poor child.
=- Behind ever picture there is pain. Report all forms of child abuse to the appropriate local authorities and help save the lives of our innocent children. -=

Anyone with human heart will surely feel sad and devastated on how bad these children have suffered. Poor kids, how I wish there's something I can do to help them.

I wish I wont see or read any news of ANY ACTS OF CHILD ABUSE AT ALL ever in my life after this. With my status as a mommy, I will always support any kind of campaign and pledge to make sure that the kids will have better future ahead.

Child abuse and neglect offend the basic values of our state. We have a responsibility to provide safe settings for at-risk children and facilitate permanent placement for children who cannot return home.

~ Matt Blunt
Your children need your presence more than your presents. ~Jesse Jackson
In fact, there are a lot of things that we can do to help those kids who have been abused by those evil
syaitonnnnirrojimm
. Here are the LIST of things that we can do to make sure to prevent child abuse cases :-
(1) To clearly understand "WHAT IS CHILD ABUSE?"
(2) Identify the signs of child abuse

• Start being BUSY BODY when you hear a children is crying, there might be something wrong somewhere. Dont be afraid to take some necessary actions, who know that you might save a child's live with your proper action.
3) Reporting Child Abuse
If you suspect that a child is being harmed, reporting your suspicions may protect the child and obtain help for the family.

If you are working with children, learn to recognize the and take action if you suspect that a child may have been abused.

The Child Act 2001 requires any medical officer or medical practitioner, childcare provider or member of the family to notify his/her concerns, suspicions or beliefs that a child may have been abused or neglected to the appropriate child protection authority in the country. Failure to do so can result in criminal charges.

Do not hesitate to report abuse that happened in the past but was not reported. The abuser may still be active and your action can save a child.

Any concerned person can report suspicions of child abuse. You do not have to prove it.

Do not turn a blind eye. It is our social and moral responsibility to get involved.

Reports of child abuse are confidential and names of anyone informing the authorities will not be made public. --> Or if you choose to, you may remain anonymous.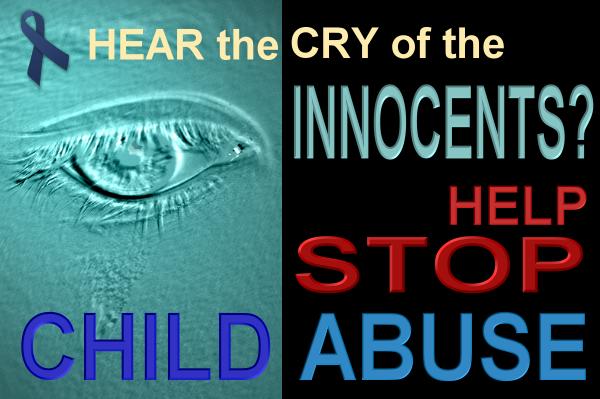 4) Raised a hand and get on board to stop child abuse
• Log on to UNICEF- and support the campaign

http://www.uniteagainstabuse.my/act/register
• Yatie Chomeyl has just raised a hand to stop child abuse. You can too. Get on board
.
Child abuse is not someone else's problem. It is
OUR
problem.
You can do your part to help and make a difference:
• By learning more about abuse.
• By talking about it and raising awareness.
• By asking questions and staying alert.
• By minimising opportunities for abuse.
• By getting involved and reporting abuse or any suspicion of abuse
Pssssttt :

get on board now!