Hola ..wah siap hola2 bagai...hepi la weh sebab dah discharged dari spital dan dah leh balik
rumah manis rumah
home sweet home ...yabeda beddu...yippeee...
I spent 5 days at Nagano Clinic after delivering baby SN and was discharged on
Sunday 31st May 2009
. I have to stay for
5 days
as it was the procedure for maternal hospital here in Japan, even if mommy & baby is already in good shape of health.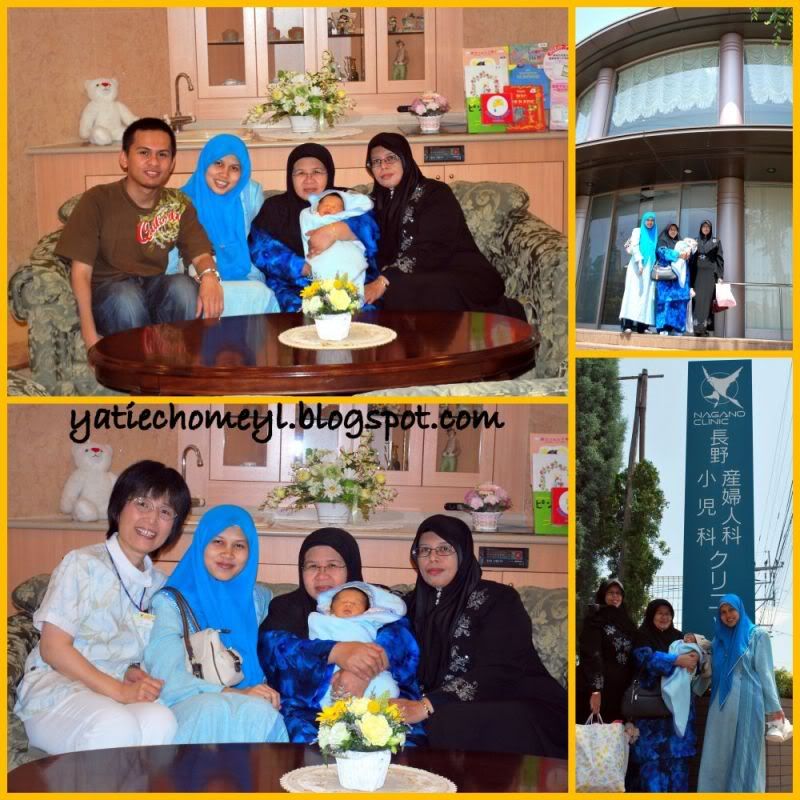 I was given a
5 star treatment
during that 5 days that it make me feels like
"
Dude, I'm a Princess!
"
.Macam mana I tak cakap I ni princess, nurse siap tukarkan my maternal pad sebab I tak larat nak bangun beberapa jam lepas bersalin tuh. Bila dah cukup I tidur 12jam, nurse kejutkan dan papah bawa ke toilet untuk pee. Baby SN were taken care by the nurse so that I get more than enough time to take a rest to recover from exhaustion after meneran baby SN.
1) Food served :-
Giler memang makanan macam tuan puteri Jepun tapi oh tidakkkk.... According to umi, most of the food served by them is "sejuk" thus, instead of I'm eating it..I will save it in the fridge for hubby to eat it later
*yer lah..dah bayar mahal, takkan tak mo makan plak..bazir je*
. Looking at the food served (read: pinneaple, apple juice, prawn, peach, kiwi, grapefruit, etc), memang sungguh2 mencabar keimanan orang yang dalam berpantang.
But I managed to put myself together and remind my perut & tekak that if I want to recover from this
'bulky-blunt-body'
to a
'gorgeous-slim-body'
, I have to be committed during this confinement period..sabar jerlah Yatie Chomeyl weh!.



2) Baby's treatment :-


Baby was fully taken care by the nurse after the delivery until the next day. Then, baby will be engaged with mommy on hourly basis day by day. On the
1st day
, the nurse will give the baby to mommy from
11a.m - 8p.m
. On the
2nd day
, baby will be with mommy from
9a.m - 11 p.m
. Only on the
3rd, 4th and 5th da
y...baby will be staying in the same room with mommy for
24hours
..tu pon baby akan di mandikan oleh makcik2 nurse tu at
9a.m everyday
, mommy cuma suapkan susu ngan tukar diapers je. Plus, nurse2 tu siap pesan kalau mommy rasa tak larat, just buzz them from the intercom, and they'll come to pick baby SN and look after him for me...isk3x..
*tak larat apa nyer...siap sempat update blog dari spital ngeh3x
*
.
Baby's poo-poo and pee-pee
have to be recorded at every
3hours
, not forgetting the
amount of glucose
given to baby,
*sebab I bagitau nak fully breastfeed baby, so spital provide glucose just in case my milk is not enough for baby SN*
. Baby's and mommy's
weight, temperature and pressure
was also recorded twice a day for health check. On the
3rd day
,
hearing test
and
jaundice check
were performed to my baby..alhamdulillah, everything is good and there's nothing to be worried about
.
3) Mommy's treatment :-
Special guides and instructions on
how to change baby's diapers, how to breastfeed my baby, how to bath my baby, how to hold my baby, how to do breast-massage on my own
... memang step-by-step instructions cara2 menjaga baby. Walaupun I dah ada pengalaman jaga adik2 sendiri seramai 5 orang tu, tapi pengalaman jaga anak sendiri memang sangat2 lain daripada jaga adik2. Masa special guide on how to bath your baby, other moms were also invited to the session. Baby SN plak jadi model of the day...yang geramnya, dia nangis sungguh2 masa shower session tu..malu mommy di buatnya..alih2 bila dah siap mandi wangi2, terus diam je isk3x
.
(changing Nazhan's diapers - bhgn tertentu anggota tubuh baby SN di kaburkan untuk menjaga aurat beliau ngeh3x)
Apart from that; every morning, midwife will perform breast massage to me in order to produce more milk. Not forgetting a
40 minutes aroma-theraphy massage
were performed to my body...giler arh sgt best time ni,siap tidur dengkur2 ...pastu siap cakap dengan incik hubby
"nak beranak lagi sorang kat jepun lah kalau camni
"
..ngeh3x.
4) Lovely visits and precious gifts :-


Within that 5days stay at Nagano Clinic, family
(read : only hubby, umi & mak andak)
and friends has been kind enough to visit me and baby Nazhan. Besides paying a visit, they also bring along gifts to
baby Nazhan
*tenkiu..tenkiu...I likeeeee*
. Tapi sebab syiok sangat borak, terlupa pulak nak ngambik gambar kawan2 yang datang, but anyway..thanks to
Ain, A-t-qah, Diana, Nihon-go Sensei, Abg Shoiful, Kak Pora's family, Kak Yati's family
and
Kak Liza's family
for visiting
baby Nazhan
and also for the gifts.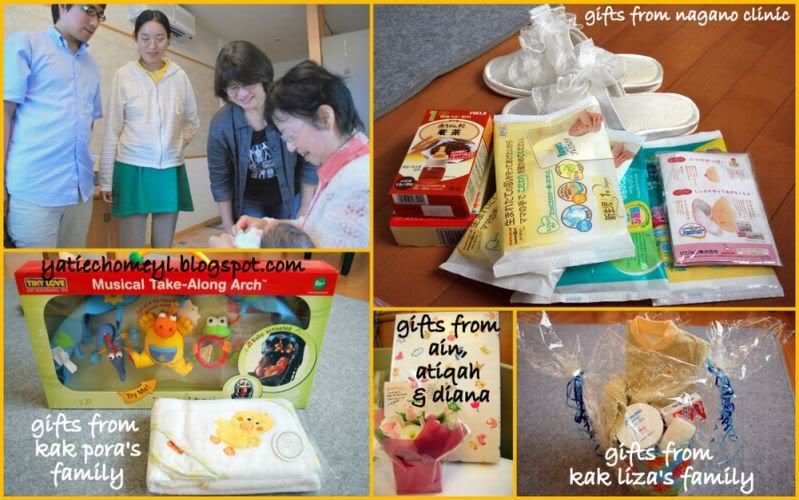 (gambar2 yang sempat di ambil, ada gak hadiah2 yg gelojoh sgt di buka tak sempat snap pictures)
I would like to dedicate a special thanks to my hubby for this lovely beautiful bouquet of roses and a vase of orchid
. Though I didnt really say thanks when you gave it to me
*malu la nak romantik2 depan umi & mak andak...ceettttt,pooodah..alasan jer tuh*
, but I truly appreciate your effort on selecting those gifts to show your gratitude to me for giving birth to our baby SN. I love you so much muah muah *
ceh, romantik2 kat blog tak tau malu pulak..heran2x
*
.
Overall cost for giving birt at
Nagano Clinic
including those 5 days stay costs
445 475 yen (RM 16 145)
....huhuhu..mau
terberak
terbangkrap incik hubby kalau nak fully bayar amount tuh kan?
Not to worry because Japanese government gave an amount of money i.e
380 000 yen (Rm 13 767)
for giving birth in Japan.
Thus, hubby have just to pay the balance
65 475 yen (RM 2373)
for those luxurious treatment and 5 star stays at Nagano Clinic..
Plus, baby will receive
10 000 yen (RM 360)
every month and that money will be bank-in to daddy's account in 3 times installment per year. Oleh itu mari lah beramai2 bersalin di Jepun...sekian iklan percuma dari saya ... time kaseh hehehe
.
Pssssstttt:

Berapa agaknya bayaran bersalin di hospital swasta di Malaysia kalau stay untuk 5 hari dengan layanan tuan puteri sebegitu?