Sebelum-sebelum ini I selalu bercerita tentang untungnya SN sebab dapat masuk public Nursery Montessori dengan free. Kali ini I nak bercerita pasal benda-benda lain yang best bila jadi 'anak jepun'.
Elaun ini dalam bahasa Jepun ialah "Kodomo Teate" - child allowance.
What is "Kodomo Teate"?
• It is a monthly allowance
for each child of junior high school age or younger.
• The allowance is payable to the parents or guardians of such children.
The payment will be made directly to the claiming person's bank account.
• There are three periods of certification each year: in February, June, and October.
Selepas insiden tsunami dan Fukushima nuclear reactor hari tu, ada ura-ura yang mengatakan elaun ini akan di tarik balik. Tapi berita terbaru yang di siarkan kat Daily News menyatakan yang child allowance will be continued for six months from October 2011 until March 2012.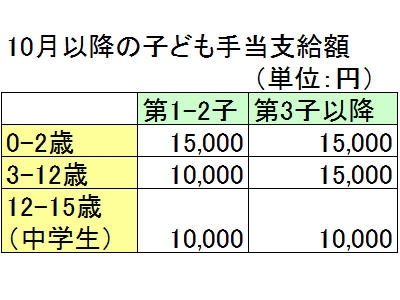 +- column kiri (kotak kuning) : umur anak -+
+- row kanan (kotak hijau) : bilangan anak -+
¥¥¥¥
Yang untungnya ialah kerana bukan sahaja orang Jepun yang dapat merasa child allowance ini tetapi semua kanak-kanak yang berada di Jepun layak untuk menerima elaun ini termasuklah kami yang foreigners ni.
SN tak minum FM , so elaun ini kami tak guna kan untuk beli susu untuk dia.
SN dah potty train so dia cuma pakai disposable diapers masa keluar jalan-jalan je maka elaun ini tak di guna kan untuk beli DD dia.
Jadi, ke mana agaknya elaun ini di belanjakan?. Adakah ke handbag baru untuk mommy? tetttttttt......
Sebahagian elaun yang SN dapat itu kami belanjakan untuk beli English books kat SN.
+- koleksi buku milik SN yang mommy rembat kat Amazon, Junkudo & beli dengan foreigners lain -+
Lagipun setiap bulan SN dapat Japanese books dari nursery, so mommy & daddy belikan English books lah kat SN.
+- buku Jepun dari nursery -+
Plus, kalau beli buku jepun nanti mommy terkedek-kedek nak bacakan kat SN...terus SN tak enjoy dah story telling time dengan mommy kui3x.
+- semangat baca buku, sampai tertonggeng-tonggeng -+
(2) Kedai barangan baby & toys 2nd hand
• Kat sini ada banyak kedai barangan terpakai dan yang paling banyak cawangan ialah Eco-Mall/Book-Off.
• Berdekatan dengan rumah I pulak ada satu kedai 2nd hand yang menjual barangan baby dan toys yang masih elok dengan harga yang berbaloi-baloi. Maka sebahagian kecil jumlah dari elaun yang SN dapat, akan mommy belanjakan kat kedai B-Kids ini lah eheh.
+- SN's musical instrument semuanya mommy beli kat kedai 2nd hand, elok2 lagi kan? -+
+- educational toys pun ada di jual yang 2nd hand -+
(3) Children's medical cost
• Children's medical costs are usually fully covered up to age six sebab kami bayar untuk National Insurance.
• National Insurance (sometimes referred to as Government-managed) applies to people who are: not employed (expectant mothers, students, retirees etc),self-employed and working in agriculture, forestry or fisheries.
+- kad nama pesakit ada gambar ultraman -+
(4) Giving birth allowance
• This allowance aimed for urgent measures against the declining birthrate in Japan.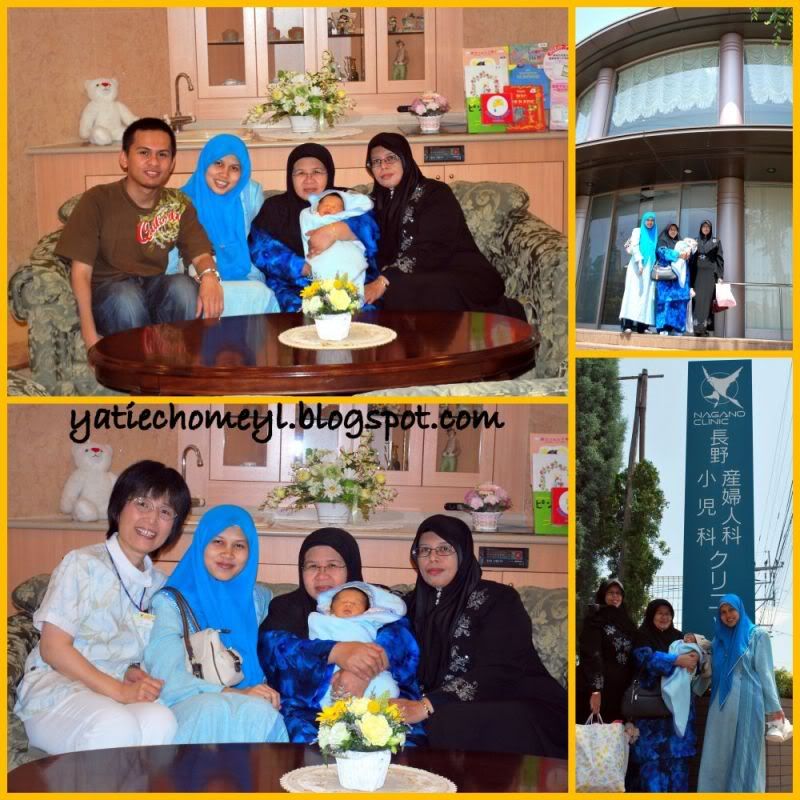 ~ Thanks for reading this (^-*) ~