This entry is the continuation of

Journey to Nagasaki (part 1) --> Saikabashi Park and Nishikai Bridge

. ,
Journey to Nagasaki (part 2) --> Huis Ten Bosch : Kinderdijk
.
and

Journey to Nagasaki (part 3) --> the rest of Huis Ten Bosch area
,

Journey to Nagasaki (part 4) --> Isahaya Koen
,
Journey to Nagasaki (part 5) --> Atomic Bomb Museum
.
I believe this will be the last entry for the 2days trip to Nagasaki last weekend.
Huhuhu...5hari berturut2 wat laporan untuk trip 2hari isk3x.
After spending most of the morning at

Atomic Bomb Museum & Peace Park

, we headed to

Unzen Hot Spring

.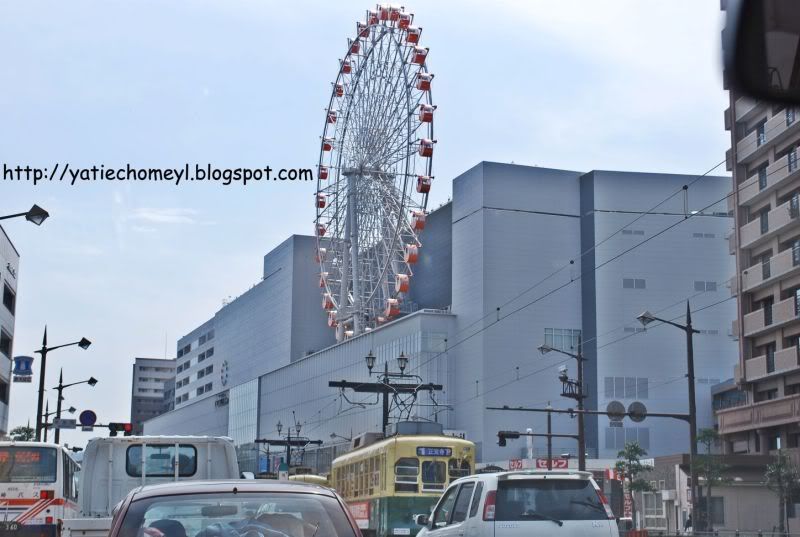 (ferry-wheel on top of the building, memang jimat space kan org jepang nih)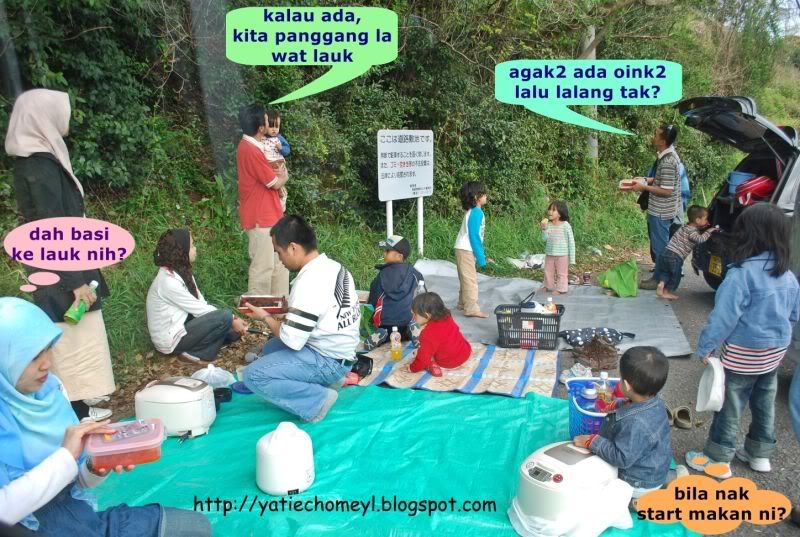 We finally arrived at
Unzen Jigoku hot springs
. There are lots of hotels and hot springs around this area as it is one of the tourist attraction spot. However, there were not so much water left inside the pool as most of it were being transferred to the nearby hotels (
paip jer berselirat dalam pool tu
).
The smell of the sulfur is soooooooooooooooo damn smelly and the windy wind helps to blow the smelly smell right into our nose.
busyukkkkkkkk yang amat2x..

.
While waiting for maghrib prayer,
Abg Saleh
kindly checked the engine of our car as it was producing a lot of smokes while hubby was driving it. It happen to be that the amount of the engine oil is not enough due to some leakage. Thus, the whole
rombongan
has to stopped for a while at the tank station in order for us to fill in the engine oil before continuing our journey back to home-sweet-home.
Psssstt:
So, that was all that I could recall from the 2days trip.
I am writing this entry to make sure that all the memorable moment that I've experienced in my life is jotted down and shared with the one that I love...that's you,

the reader of this blog
I hope the story will be a useful guides for anyone that will be going to these places as well.